Description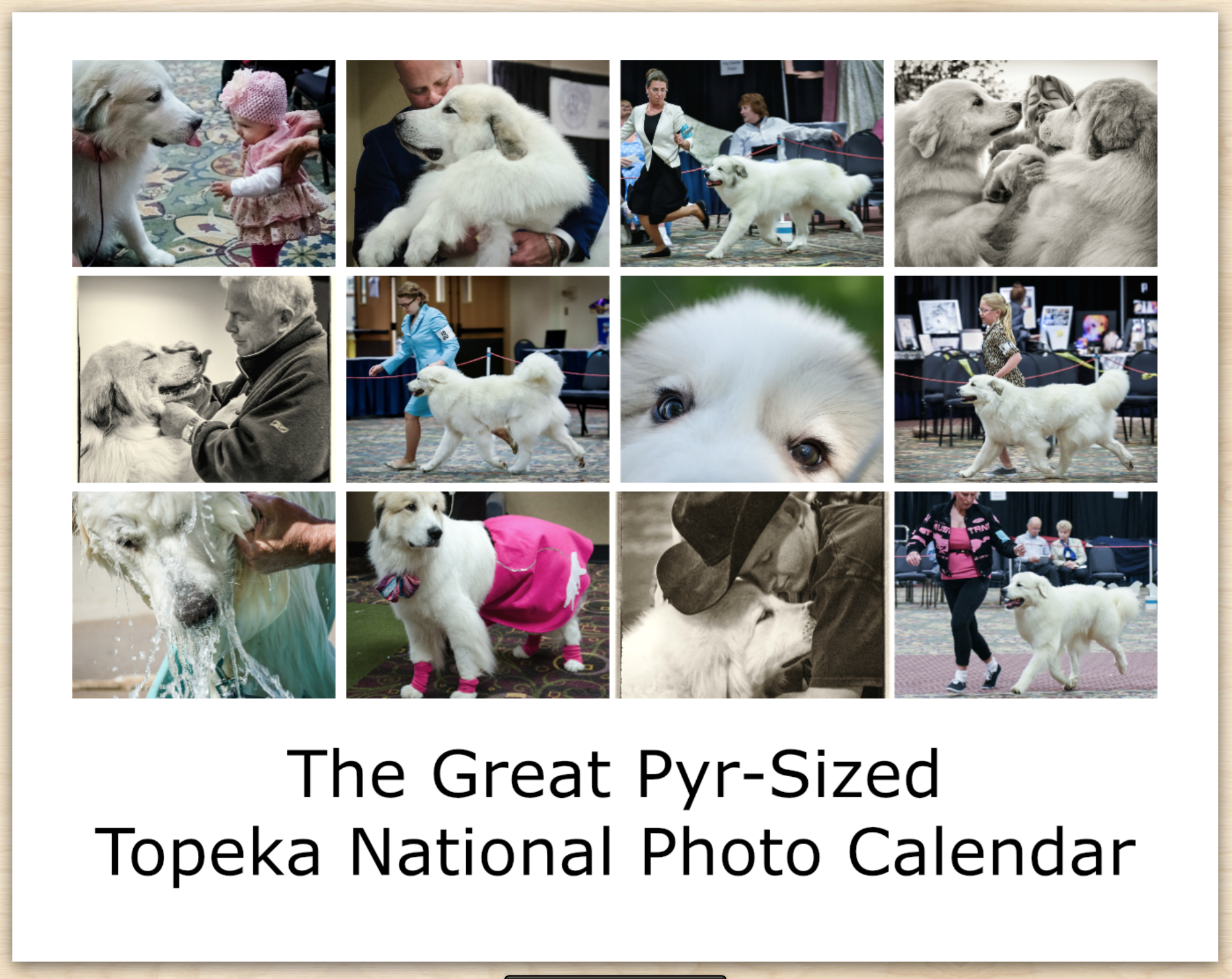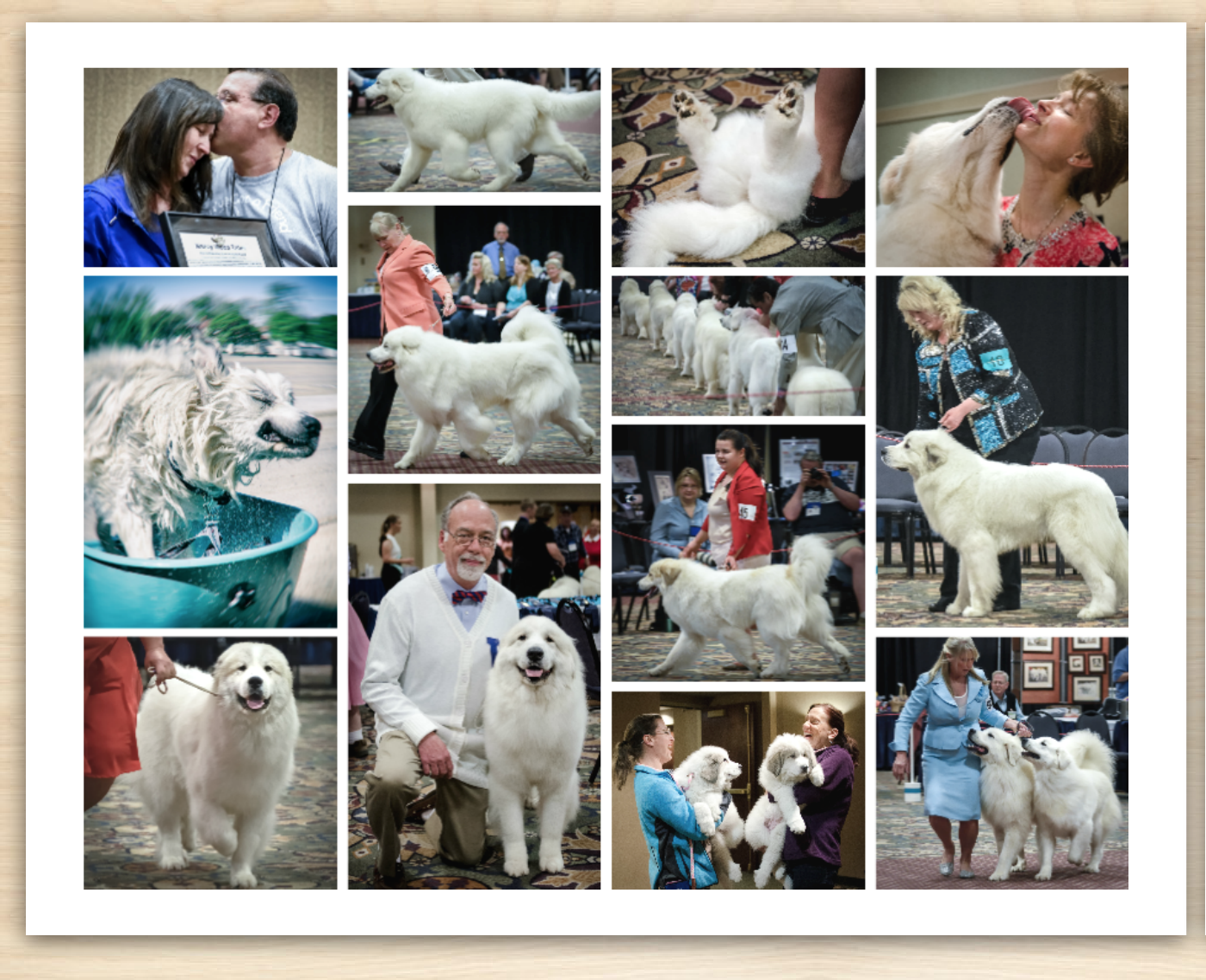 Photo Calendar:
– Features top moments of gaiting, laughing, hugging, kissing, and good humor with peers and pyrs.
– Every page has 7 to 12 large photos.
– When the month or year is over, the top photo page can be removed and saved.
– Printed on heavy paper stock, the photo section of the calendar is laminated to eliminate finger and paw prints.
– One-of-a kind, in quality, theme, and professionally photographed images! You've never seen a Great Pyrenees calendar like this!
Note: This 12-month calendar can run from any starting month you would like. It is a custom order for you.
Price: Show Special $60/After 6/15/15, $80*
*due to printer's minimum order requirement