Description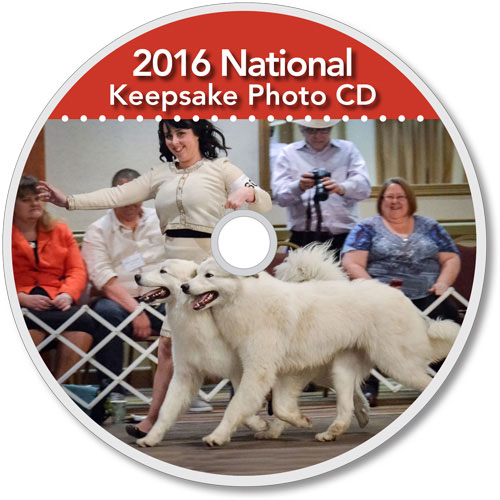 "Special Moments From the Specialty"
The 2016 Specialty Commemorative CD is a robust, pyr-sized sampler featuring a few hundred delightful moments at this wonderful event – inside and outside the ring.
Includes ALL electronic lo-res photo files for your personal or business use. 
Great for archivists and historians, lovers of Great Pyrs and Pyr photography, Facebook and email users, and gift-givers.
National Specialty Commemorative Collections include:
A robust, pyr-sized sampling of hundreds of professionally-shot candid moments, in and out of the ring, old and new friends, behind the scenes, special moments of joy and pride. A real keepsake.
Photos can be enjoyed in easy-to-view slide show format or as individual images.
Includes ALL lo-res files for your personal use. Good for web, email, printing and memories!
*Price: Show Special $45/After 6/15/16, $65