Description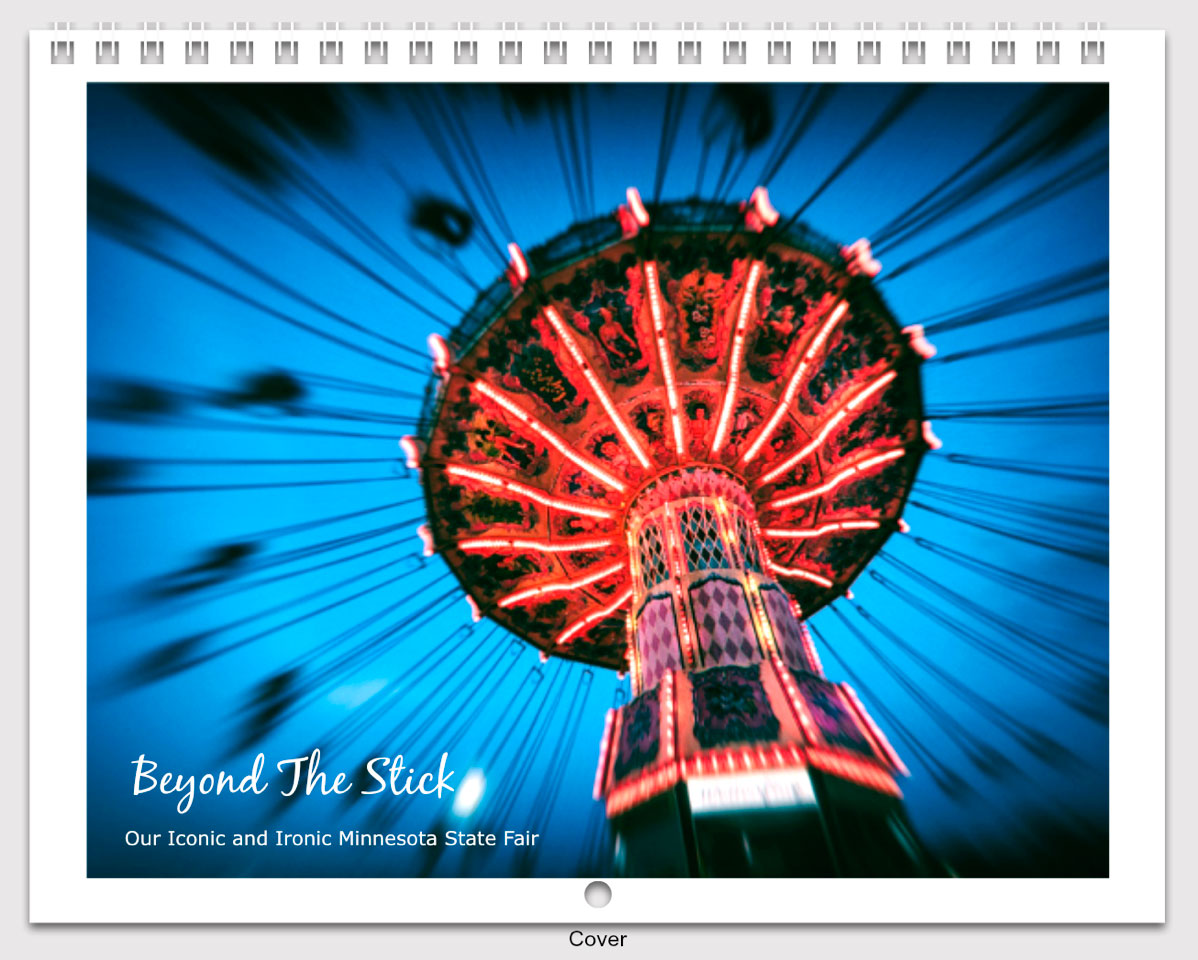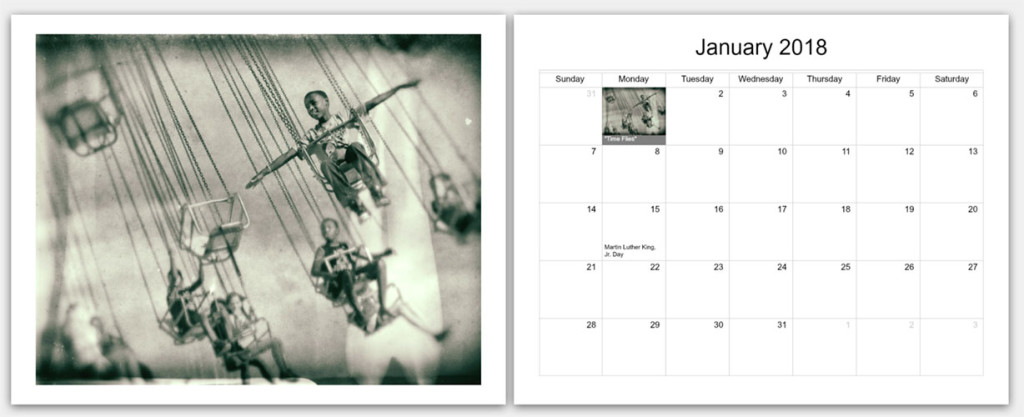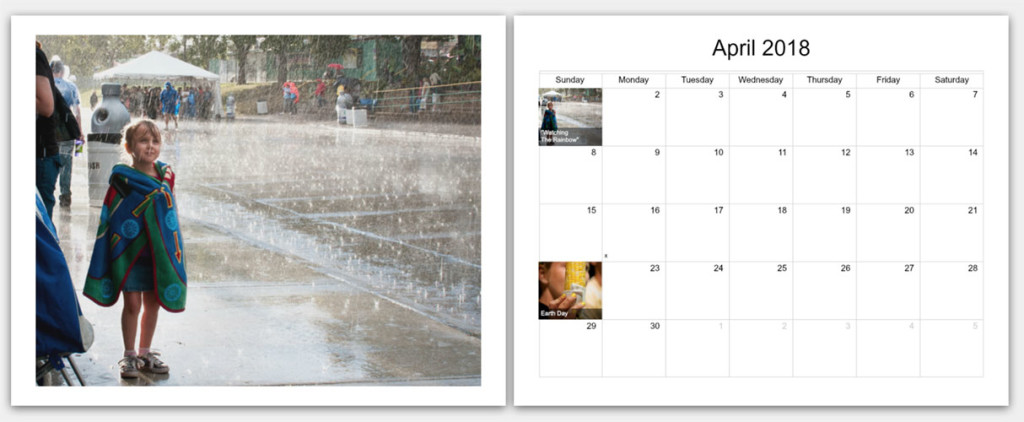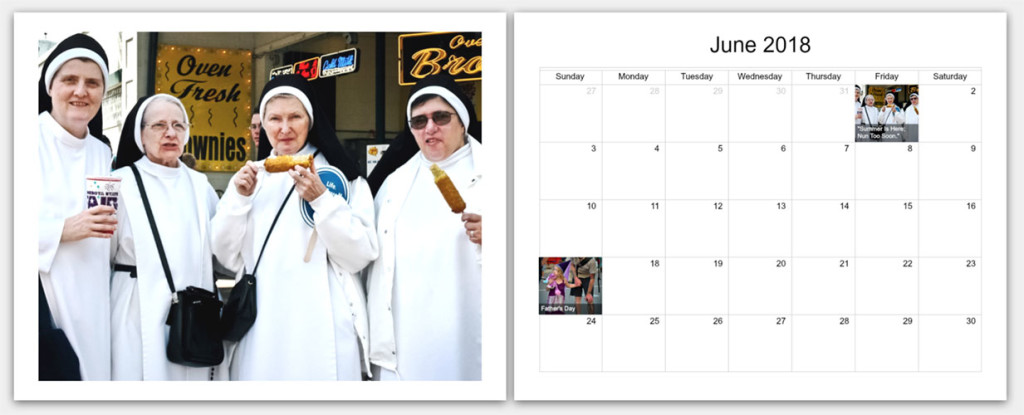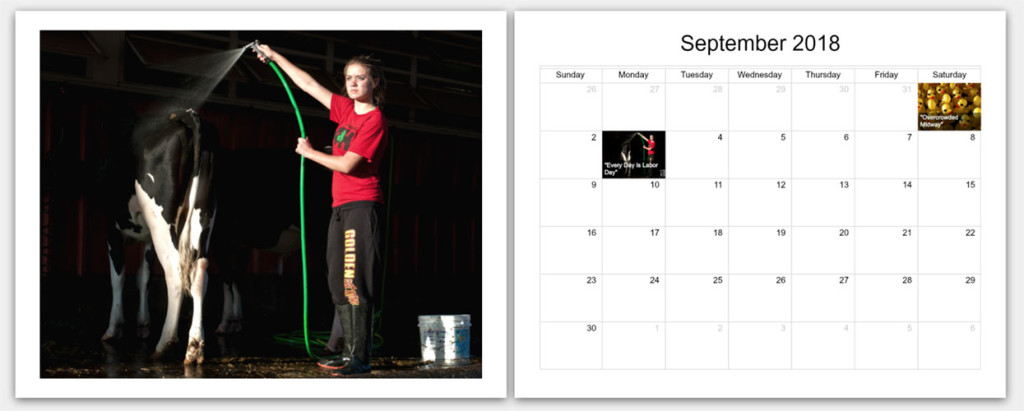 The "Beyond The Stick" Fair Photo Calendar
By popular demand – All is Fair all year 'round! Enjoy some of the favorite Beyond The Stick photos in this oversized, laminated, eye-popping, fine art photo calendar.
This State Fair-sized Photo Calendar measures 11×14 when closed: 22×14 when opened.
The top photo pages are laminated which makes the photos really pop. This lamination also protects the fine art photos from fingers that have handled fried food on sticks.
This fine-art calendar is printed on a thick paper stock, and includes a few tasty small photos on important days of the year.
A wonderful keepsake and gift of the ironic, the iconic, the peculiar and the poignant: Our Great Minnesota State Fair!