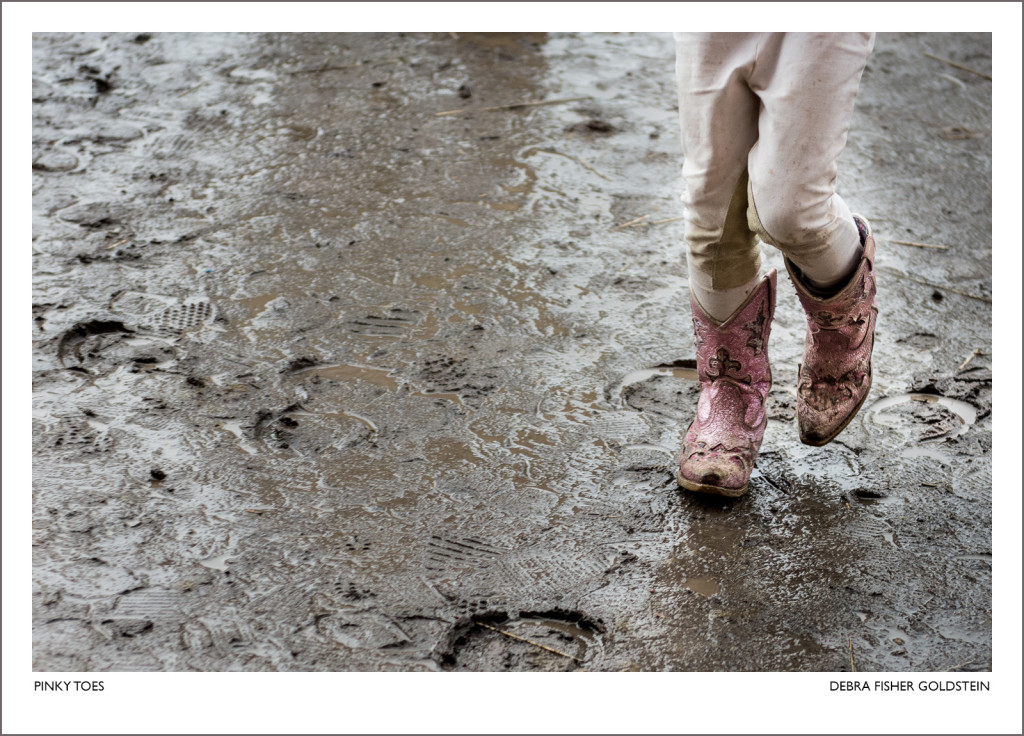 I'm proud to have been accepted once again into the largest juried Fine Arts Exhibit in the great cultural state of Minnesota, The Minnesota State Fair Fine Arts Exhibit.
And I salute all my fellow artists who entered, and either got accepted, or didn't. We've all been there. Some years in; some not.
There were over 1,000 photography entries this year, culled down to about 90.
I am honored. Thank you, Judge and Professor of the Arts, Michelle Westmark Wingard.
I hope you will bring your own narrative – and feelings – to this image
before you read the back story that follows.
From my vantage point, it is my wish that we all find our dance, our joy, our play in the spirit of this youngster on a rainy day at Cozy Point Ranch horse camp in Snowmass, Colorado.
Riding was cancelled due to the rain, and almost everyone was somber and disappointed – with the exception of this zesty little rider who skipped across the soaked grounds.
There's always mud to play in.
I can't remember the last time I played in the mud. But I will always find delight in those that do.
How lucky am I to find movement, forms, textures, color, light – and most importantly, life – right in front of my eyes.