We took a trip to the purple lit bridge late last night. The roads were very dark, and very empty. It was raining. Again. I wasn't sure exactly where to go, trying to recall where I went to pay respects when this same I-35 bridge collapsed. Back then this was all blocked off, due to tragedy and destruction. But now there was an opening. We dipped down a small road, lower, narrower, darker. We discovered the spot, as suddenly the breadth of the bridge revealed its underside. It is a stunning structure. And a moving tribute from the Twin Cities that loves Prince so much that thousands of municipal, corporate, and privately owned light bulbs were changed to purple within hours.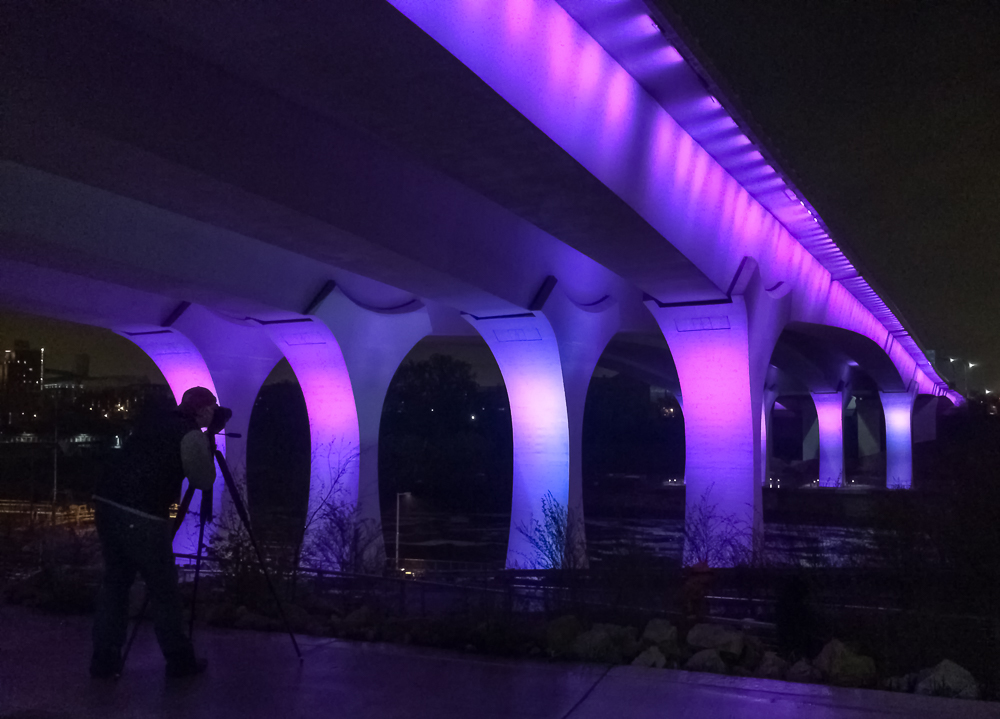 We weren't alone in this oozy urban underbelly. A photographer and his tripod stayed a long time. A kneeling woman with a smart phone camera took a few shots then left.  Little by little my eyes found lone subjects paying tribute, bearing witness.
A small constant stream of cars, one or two at a time, would pull up, people would get out quietly and look up at the giant purple structure, take a photo, then drive away. And another would come. Here, at 11:30 PM on a Sunday night, there was a slow and steady pilgrimage to see how we honor Prince.
I am always moved when people gather in community. The ties that bind grabbed and pulled and gripped at my heart strings. It was hard to leave.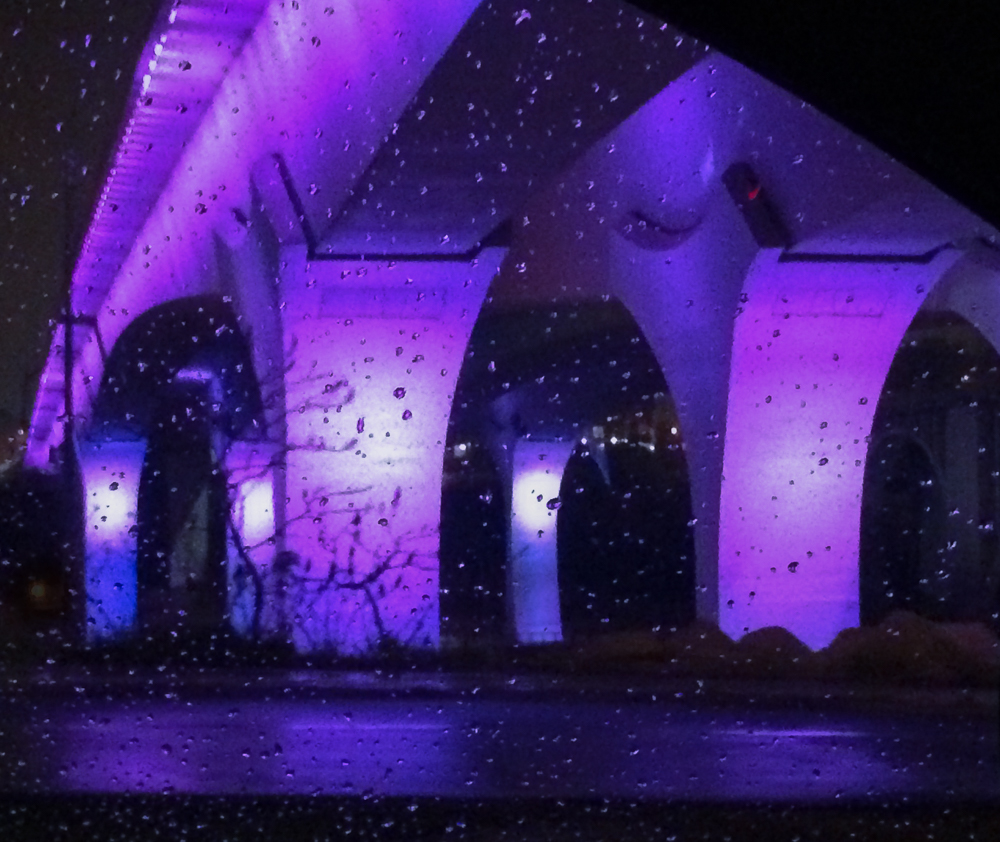 It poured here again this morning. And again, we are still sad. Sometimes I don't think it's ever going to stop reigning purple.